Look beautiful and thinner this summer with these swimsuits
Now that we're well into the winter, we'll be daydreaming about bathing suits until it's socially appropriate to do so and hit the pool. As a result, you can bet we're already thinking about swimwear. There's no better time than now to update that portion of your wardrobe so that when the summer months finally arrive, you'll be ready to pack your tote and head to the beach. Every lady has a beautiful physique; it's simply a question of figuring out what would look best on her.
If you're looking for the top swimsuit companies, you can find yourself drowning in a sea of possibilities. However, this year, finding the best beach and poolside labels will be easier than ever because they're all in one place, below.
Some of our favorite designers, such as Missoni, Eres, and Pucci, have made swimwear for years. Others are prominent emerging brands worth investigating further. Now is the time to stock up on La Blanca, Anne Cole, Upopby swimwear, and many more at dealsadept.com with a discount and save your money. They're all designing novel styles with an exquisite fit for all shapes and sizes, from elegant one-pieces to ornate bikinis.
You'll want a swimsuit that fits well, moves with you, and looks beautiful. The proper active swimwear will be determined by various factors, including how involved you want to be, how much support you require, and how much body you want to expose.
Consider the following four aspects while selecting a swimsuit to look stunning and feel comfortable:
1. Choose your swimsuit style based on the activity you'll be doing 
Your options will be influenced by how you move and how much sunlight you'll get. For example, choose a one-piece suit or a top with racerback or thick crisscross straps if you spend a lot of time diving beneath waves.
2. Consider how much coverage you require and where it should be provided
If you want to spend the day at the beach sunbathing and snorkeling, for example, you may want to wear a rash guard and board shorts that you can drape over a sports bikini when you want to reduce your sun exposure.
3. Choose the fabric and design elements you want
Quick-drying materials make it simple to transition from water play to poolside relaxation. While out on the water, zipped board-short pockets come in useful for storing supplies.
4. Choose an easy-to-wear style 
Spend less time changing your bottoms or making sure your top stays put and more time focused on your swimming activity. It's advisable to put on the suit and move around in it as much as possible to get a decent fit and ensure it doesn't pull up.
Check out what we found with the help of DealsAdept.
These are the best swimsuits for 2022 that will make you look beautiful this summer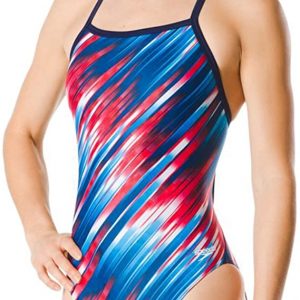 Upopby Women's Vintage Tummy Control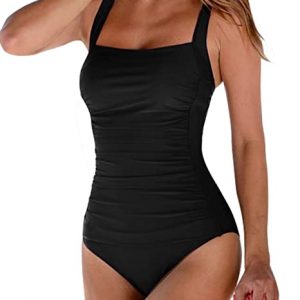 La Blanca Women's Standard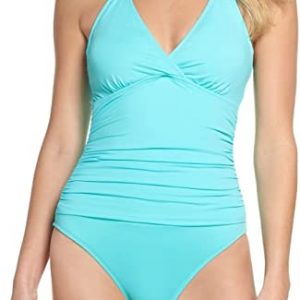 How we've found these deals
Navigate to DealsAdept
Open menu on the left: Clothing, Shoes & Jewelry
Select sub-menu: Women: Clothing
Type in the top field the following keyword: swimsuits
Press search button