How to make a good scrapbook
Knowing how to make a good scrapbook is a skill everyone should learn! Creating a scrapbook serves as a personal and unique way for people to highlight favorite memories of those precious to them. Hence, making a scrapbook doesn't require any expertise or experience. One only needs a few items such as stickers, glitters, and embellishments. A well-curated scrapbook allows one's photo to take a life of its own. Because of the endless possibilities involved in making a scrapbook, one can often find difficulty choosing the suitable materials for a scrapbook.
What tools do I need to make a scrapbook?
The tools needed for making a scrapbook are many, and this can cause some confusion, especially for new scrap bookers. Even though there is a lot of variety of tools, one may need just a few. So, below is a list of some of the standard tools for making a scrapbook. 
Patterned Paper: Patterned papers are explicitly made for scrapbooking. They come in different sizes, designs, and patterns. A scrap booker can choose a wide variety of these patterned papers, depending on what they want their final result to look like. One needs to choose a patterned paper that fits their requirements and the kinds of colors they want to use.
Patterned papers are essential tools for scrapbooking because they give the scrapbook its overall look and color theme. Usually, they come in a pack of 12-24 sheets or are bought as a one-piece. One can create a scrapbook using just one patterned paper or different patterned papers for each page. 
Card Stock: Cardstock is the first material a scrap booker needs for their projects. Because of their hard texture, they are usually used as a base. The intricate texture of card stocks also makes the scrapbook durable and long-lasting. The first step in creating a scrapbook involves choosing the color scheme; hence, the color of the card stock will go a long way in determining the scrapbook's primary color. For example, if one is creating a scrapbook for a baby boy, it would be a good idea to buy blue card stock. 
Scissors And Cutters: Of course, making a scrapbook requires cutting a lot of paper. Hence, scissors are an essential tool that cannot be overlooked. It is not a good idea to cut the scrapbook by tearing it because the shapes will look rough. It is best to get a pair of scissors and some cutters. Also, if one wants to add different creative elements to their scrapbook, it would be best to get a variety of shape cutters. It is important to note that some of these cutters may be expensive. 
The variety of cutters ranges from primary, flower-shaped corner cutters and border cutters. It is also a good idea for one to invest in a good trimmer if they want to make scrapbooks professionally. 
Embellishments: Embellishments are used to give the pages of the scrapbook an enhancement. If one omits embellishments, their scrapbook may look like a simple photo album. However, when embellishments are added with card stock and patterned paper, the outlook of the scrapbook takes an entirely new form. Also, embellishments can be used to give the scrapbook a personal touch. For example, if one is making a scrapbook for their spouse, an excellent decoration to use will be the shape of a heart.
Steps to make an excellent scrapbook
After a scrapbooker has armed themselves with the proper tools, the next step is to make their scrapbook. The following paragraph will highlight some simple steps to create a scrapbook.
Think Of A Theme 
The first thing is to think about the purpose of the scrapbook. Having a specific theme will help create the right idea about what you want on each page. Knowing a suitable theme is essential to understanding how to make a good scrapbook. The appropriate theme will also cause the scrapbooker to spend less on their project because they will buy materials only related to their theme. 
There are a variety of themes one can choose from. Baby showers, first weddings, and graduation are themes one can decide to base their scrapbook on. If there is no theme in mind, the scrapbooker should start with a simple photo album and develop their ideas as they go. 
Get The Stories That Would Be Told 
If a scrapbooker is making a theme-oriented scrapbook, the person needs to gather the stories they want to tell through their scrapbook. For example, if one is making a scrapbook about their baby's first year, they can break down the scrapbook into twelve months. The twelve months can include the baby's developmental stage or the best memories of each twelve months. It is really up to the scrapbooker to tell whatever stories they want. However, if there is no particular theme in mind, the scrapbooker can focus on each scrapbook page. 
Select Photos 
When one decides on the theme of their scrapbook, the next step is to select the photos they want to use. Since it's a particular theme, choosing images based on the chosen theme is crucial. It is important to choose photos that are clear and beautiful. 
Placing The Elements Of The Page 
If one uses a specific theme, it is a good idea to use a consistent layout across all the pages. This would save time in planning the scrapbook page. Evenly placing the page elements will give the scrapbook a clean and simple feel. However, for a scrapbook that isn't based on any theme, one can have a lot of creative freedom. So, the scrapbooker can play around with different pages for each page and achieve an excellent background for the project. 
Cropping And Matting 
If it is vital to crop a photo, the scrapbooker should mark the back of the image using pencil marking. Then, the picture should be cut using a cutter. Furthermore, one can choose to mat or not to mat photos. A well-matted image is quite pleasing to the eye and adds a border around the pictures. If one correctly plans the placement of their photos, then it would be easy to place the cropped images. 
Making a scrapbook is a fun way to journal photos and relive precious moments over and over. This guide helps readers understand how to make a good scrapbook using a simple and easy-to-understand format. Tools such as trimmers, embellishments, and patterned papers are essential in creating an excellent scrapbook. A good scrapbook should be beautiful while allowing clear viewing of the pictures. 
Check out what we found with the help of DealsAdept
Now, let's take a look at how with the help of DealsAdept, we can find exciting deals on Amazon.
Head over to the Deals adept application
Wait for the menu on the left to load submenus
Select Arts, Crafts & Sewing
Choose submenu: Scrapbooking
Wait for items to load properly 
And here we have it, excellent, isn't it?
Permanent Adhesive Backed Vinyl Sheets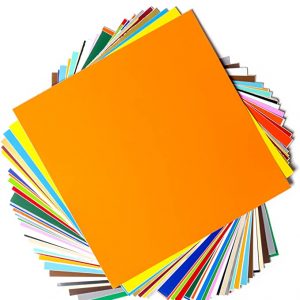 Swingline Desktop Hole Punch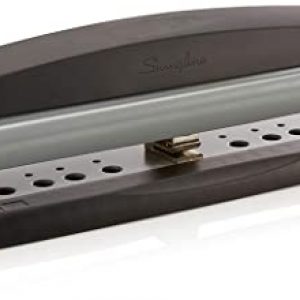 Cricut Knife
Housing & Blade